Learn With Lynn
What You Really Want to Know
Information we thought was worth sharing with you: Market Trends, Buying or Selling a Home, What is Going on in the Nation and in Your Backyard.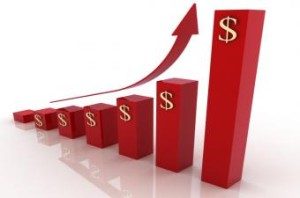 Why are Single-Family Rents Surging?
What does the rise in single-family rent prices mean for aspiring homeowners? A report looks at the areas that experienced growth as well as factors that are likely to have an impact on the SFR market.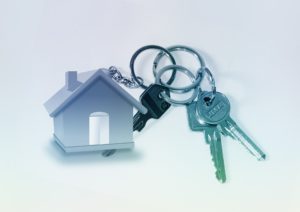 Examining the Shifts in Housing Values
What do the current trends in home values and rentals signal? Here's what a report revealed on how changes in home values and rents have impacted the market this past year.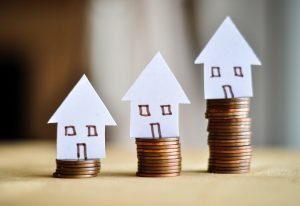 Beware of the Bargain
For potential home buyers, their budget is a critical component to their purchasing decision, so a bargain-priced home can be enticing. But shoppers shouldn't always take a listing at its word.







Predictions for the 2019 Housing Market
Will more people enjoy the benefits of homeownership in the year ahead? A report finds out.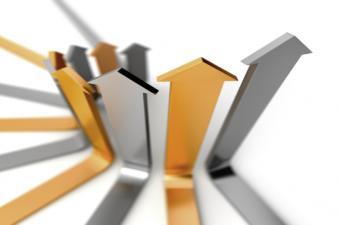 Tackling the Unknown
How will the housing market adjust to the factors that have been responsible for its subdued growth over the last quarter? Here's what Freddie Mac projected.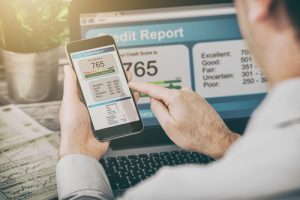 What's the Score?
How does the activity of buying a home impact credit scores? A new report gave insights into this question and where buyers.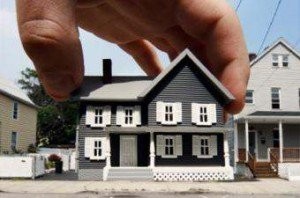 Why is the Housing Market Softening at the Top?
An analysis found that it is taking longer to sell a higher priced home in the housing market today and these factors are affecting home sales at the top.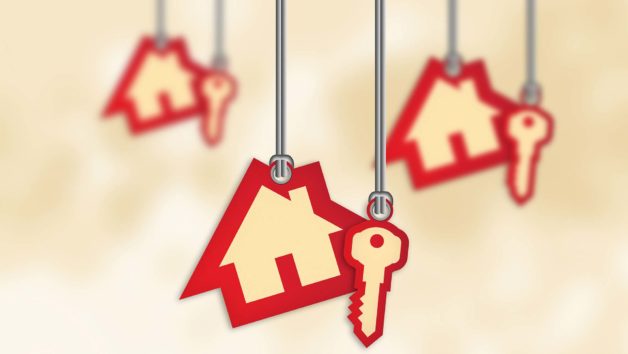 The Dip Before the Rise
The latest Freddie Mac Forecast points to a slowing in home sales as well as the economy by the end of 2018. But here's what you can expect from housing in 2019.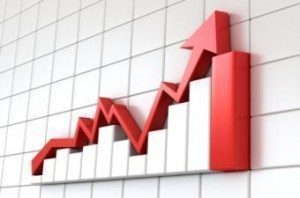 How Much Longer Will Home Prices Climb?
FHFA's latest data revealed that select regions experienced the maximum growth in home prices during the year.


Hiking Up Mortgage Payments
As mortgage rates continue to climb buyers, are asking themselves whether they should buy now. A new report analyzes how much more consumers are paying in the rising-rate environment.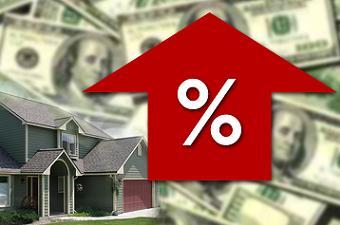 Home Maintenance and Repair Projects on the Rise
A new report giving insights into the health of the single-family housing market found an increase in the annual volume of maintenance and remodeling projects. Here are the factors responsible for this upswing.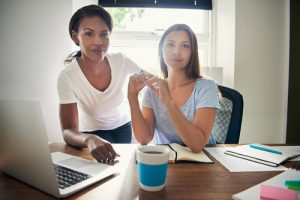 Navigating Obstacles in Women-Owned Small Business
With October being celebrated as Women-owned Small Business Month, a new webinar will explore how qualifying as a certified women-owned small business can present growth opportunities for organizations led by female entrepreneurs.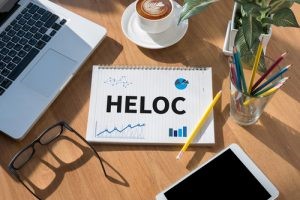 HELOCs on the Rise
Lending products that help owners tap into their home equity are poised to rise, according to a new report. What are borrowers using these loans for?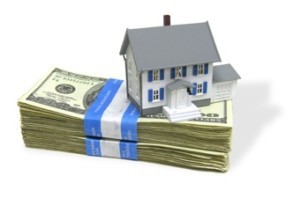 The Housing Choices of Older Americans
As senior-held mortgage debt increases, how are the choices made by older American homeowners likely to impact their home equity and their ability to pay off their mortgage before they retire?






To Own or to Rent: The Question Troubling Homebuyers
With home prices continuing their upward march, a study found that fewer counties had homes where a median-income family could afford to buy. Does this mean renting could soon become a cheaper option for many potential homebuyers?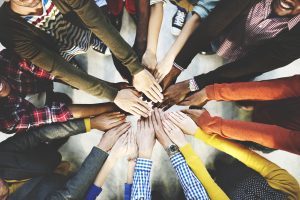 Fair Housing Act Applies to LGBT Too, Says Court
The Seventh Circuit Court recently ruled that landlords or housing providers could be liable for anti-LGBT abuse towards their residents. Here's what this means for housing and the LGBT community.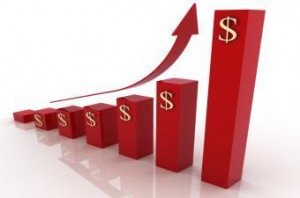 Home Prices Are Rising Slowly, But Steadily
Much of the nation is seeing home price appreciation begin to slow down, according to a new report. Which cities across the country are bucking this trend?




Is Home Price Appreciation at the Tipping Point?
The appreciation of home prices is slowing down, according to a new report. See how this moderation can impact the market, as well as the homebuying power of consumers.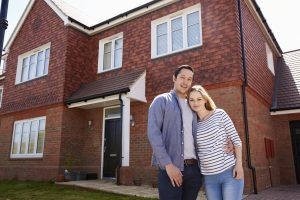 What's Holding Back Young American Homebuyers?
Millennials know that purchasing a home is a good investment, yet many young homebuyers are unprepared. A recent report recommended changes that can get this group back on the path to investing in real estate.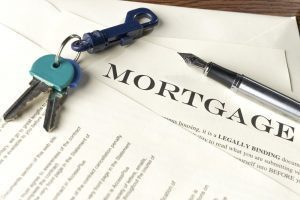 First-Time Homebuyers Drive Purchase Loans
Nearly half of all GSE purchase loans were from first-time homebuyers in the second quarter, according to a report. How did affordability and home prices perform during this time?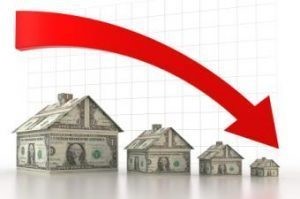 What's Causing an Uptick in Foreclosure Starts?
Even as delinquencies are charting at their lowest level since March 2006, a report found that foreclosure starts had risen in July, especially in certain areas around the country.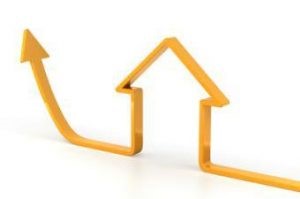 Predicting Housing Industry's Growth in 2019
A new industry report predicts fixed mortgages will climb over the coming year but cautions that price growth will slacken. What else is in store for the housing industry next year?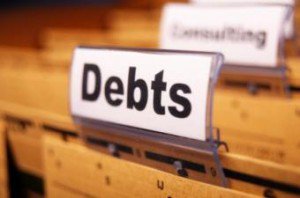 Can Consumers Fulfill Their Debt Obligations?
While consumers expect the access to credit to tighten over the next few months, here's what a New York Fed survey revealed about consumer expectations on home prices and debt payments.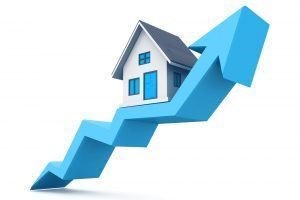 Predicting Housing Industry's Growth in 2019
A new industry report predicts fixed mortgages will climb over the coming year but cautions that price growth will slacken. What else is in store for the housing industry next year?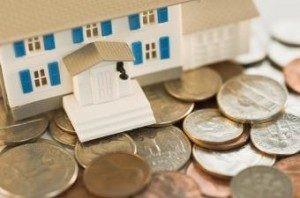 A Decade Later, Where Does Credit Access Stand?
Mortgage borrowing and delinquency rates have changed a lot in the 10 years since the Great Recession, according to a new report which also looked at how access to credit and lending patterns have changed during this time.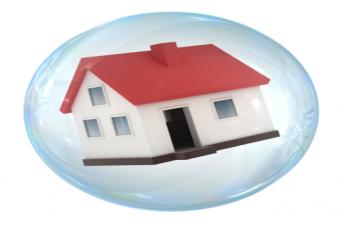 Looking into the Housing Market in 2019
Sam Khater, Chief Economist at Freddie Mac speaks to DS News on what's causing the affordability crunch and the factors that are likely to impact the housing market in 2019.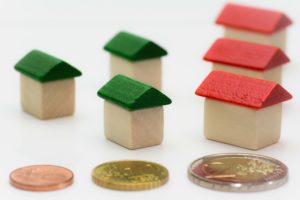 Home Prices and First-Time Buyers
Home prices, which have been rising steadily, are likely to decelerate over the year, according to a report. Will this herald some relief for young, first-time homebuyers who have been holding back from entering the market?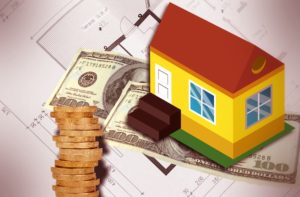 Why Are Home Sellers Wary of Trading Up?
Home purchase sentiment has reached a plateau, according to a Fannie Mae report, with buyers and sellers citing one particular factor that's making them rethink their decision.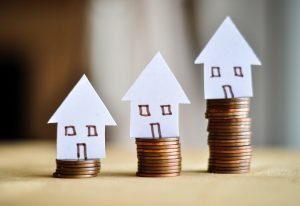 Rising Home Values Reaching Pre-Recession Peak
The latest market research shows an increase in home values across the top 35 metros, surpassing pre-recession peaks. But what impact are these numbers having on the market as a whole?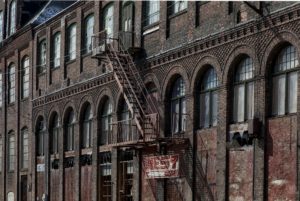 10 Metros With the Greatest ROI for Homeowners: Palm Bay is in Top Ten!!
A study found that the annualized return on home sales in the nation's 100 largest metros ranges from 2 percent to 14 percent. Here's a look at the metros that top the list. Hint: Homeowners in the Northeast stand to gain the most.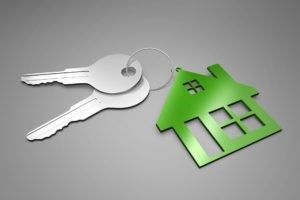 The Crucial Factor Impacting the U.S. Housing Market
A recent housing and mortgage market report looks at a "simple but powerful fact" that's impacting the housing market today. What is the significance of this factor, especially in a market that is seeing a rapid rise in home prices?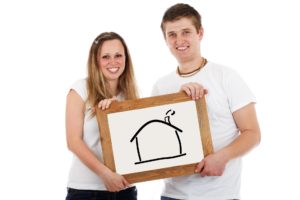 Owning a Home vs. Buying Difficulties
American homeowners don't seem to like the buying process, a new study finds. Click through to learn which generation of homeowners found the journey from being a homebuyer to an owner most difficult.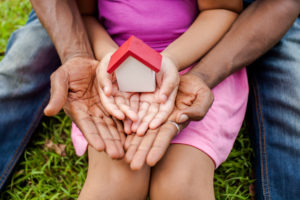 Is a 'Generational Housing Bubble' Taking Shape?
As baby boomers age and begin to exit the housing market, concerns arise regarding who will take their place as homeowners. A new Fannie Mae study provides some answers. Here are the details.

10 Most Affordable Beach Towns in America: Palm Bay made the List!
For homebuyers looking at settling on the coast, these beach towns offer the best views at the cheapest prices. Which one topped the list? Hint: This town on the Gulf Coast has been on the mend.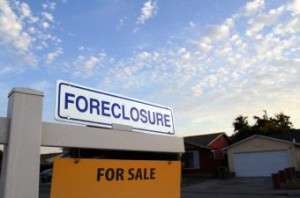 How Low Can Foreclosure Rates Go?
Foreclosure rates have continued to dwindle in recent months, and May was no exception. Click through to learn what milestone the national foreclosure rate crossed last month, and whether there are any changes on the horizon.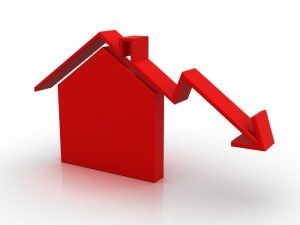 Pending Home Sales Slip on 'Unmet Expectations'
Despite rising demand, pending home sales fell for the fifth straight month year-over-year. Watch this video to learn the factors responsible for their lackluster performance.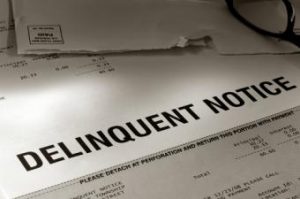 Delinquency Rates Hit Pre-Crash Lows
Rates of delinquent mortgages have returned to levels seen before the housing market collapsed a decade ago. But don't forget, storm season is still ahead.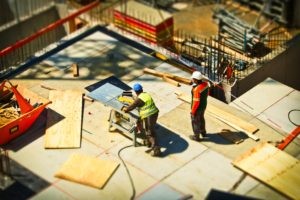 Are Rising Housing Starts Really Balancing Demand?
Single-family housing starts broke above the 900K mark for the fourth consecutive month, according to the latest Census Bureau data. Experts explain the trends behind these numbers and what they foretell about the ongoing housing supply challenges.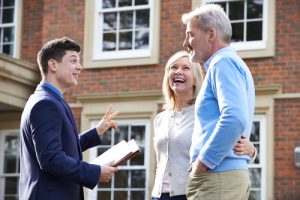 Are Brazen Seller Demands Affecting Homebuyers?
From waiving appraisals to demanding cash, home sellers are making unconventional demands, according to a survey. Could homebuyers be losing out on a purchase due to these "unrealistic demands?"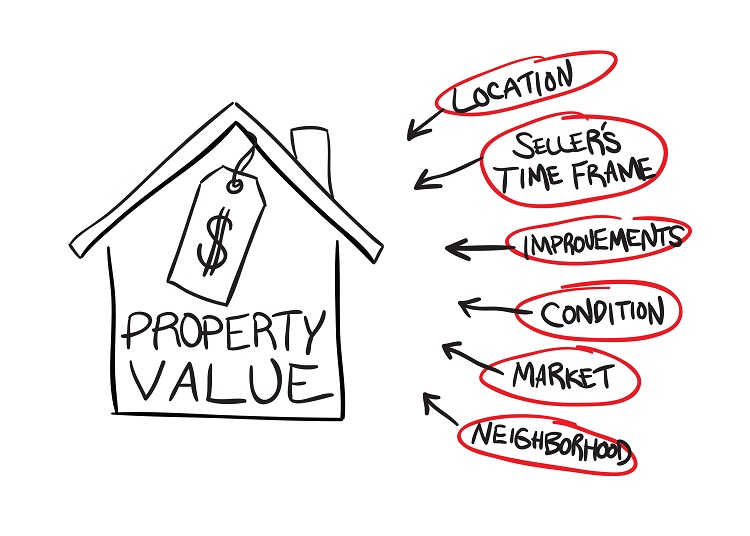 Appraisal Values vs. Homeowner Perceptions
A recent report found that the gap between homeowner perceptions of their home's value and appraisal value was closing in. Here's why.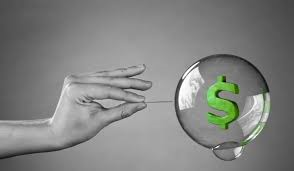 Is the Housing Market Overheating?
While home prices have risen across the country, some areas have had especially rapid appreciation and are setting new records. Watch this video to learn whether the housing market is on the verge of another valuation bubble.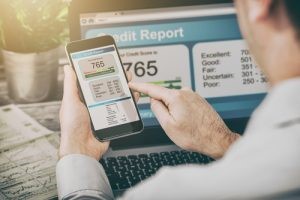 FHFA Credit Scoring and Competition
Does the FHFA's credit-scoring model need an update? Critics of the current system argue that homeowner demographics are changing and that the FHFA needs to evolve to meet their needs.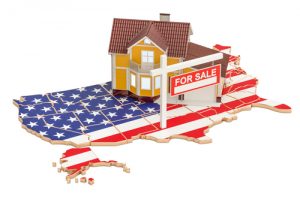 New Homes for Sale Near Decade High
Despite slipping in April, sales of new homes remained well above the levels seen last year, as did the number of new homes for sale. Experts weigh in on what these numbers mean for the homebuying season.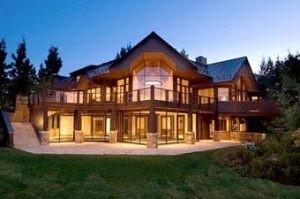 The Impact of Supply Shortage in Luxury Housing
The housing market's high-end segment saw the highest price appreciation in four years due to a shortage of inventory, a report found. How did it impact sales?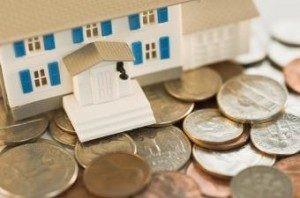 Home Advantage: Why Shopping for a Mortgage First Helps
A recent Fannie Mae study found that gaining knowledge and engaging with the mortgage market earlier in the homebuying process could benefit low- and moderate-income purchasers. Here's why.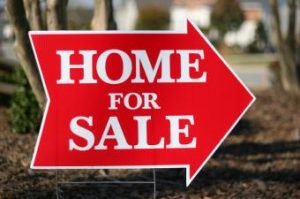 A Look Ahead at the 2018/2019 Housing Market
The economy is good and people are working. So why aren't more home sales happening, and how might the answer change over the next year? Click through to learn all the details.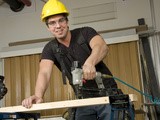 How to Hire a Home Contractor: Tips and Best Practices
Looking for the best contractor for your home construction or renovation? Click through for tips and best practices when hiring a home contractor.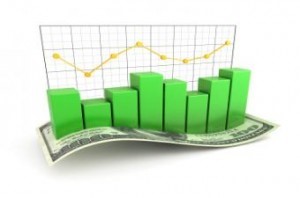 Roughly Balanced": Federal Open Market Committee Examines Economic Outlook
The Federal Reserve kept interest rates unchanged after the latest FOMC meeting, but what does this mean for the mortgage landscape as inflation creeps closer to the Fed's target?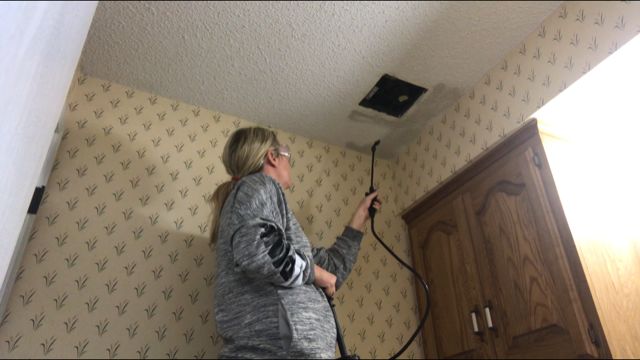 Remove Popcorn Ceilings & Create an Orange Peel Textured Wall!
By removing popcorn ceilings, you are increasing your homes value and ridding your home of the "outdated" look. One important note: If the popcorn was added before 1979, get it tested for asbestos. By adding an Orange Peel Texture, this provides a great updated look for your home.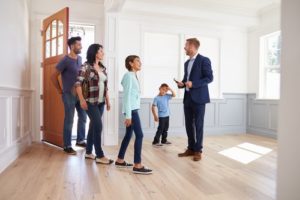 This Factor Is Keeping Many Homeowners From Moving: Resolution in Brevard County? Hire Lynn with Burley Properties!
May marks the start of moving season, with an estimated 35.7 million Americans relocating yearly, according to the U.S. Census Bureau. But there would actually be many more if not for one thing, a study finds.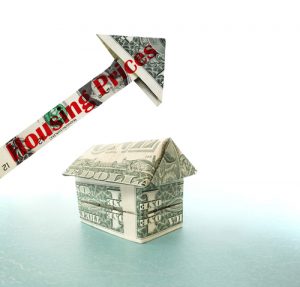 Following Home Price Trends
The S&P CoreLogic Case-Shiller Home Price Index will gauge the movement of home prices and how these changes affected the housing market.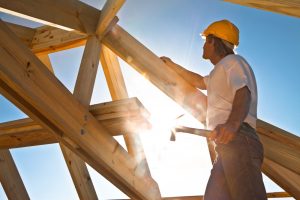 Strong Homebuyer Demand Spurs Builder Confidence
Builders remained optimistic about the housing market in April despite supply-side constraints. What were the factors that strengthened their confidence?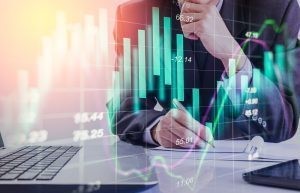 A Focus on Millennial Housing Trends
On Wednesday, the latest installment the Millennial Tracker will delve into mortgage data and trends collected from millennial borrowers, such as loan type preferences and where their homebuying habits are most focused.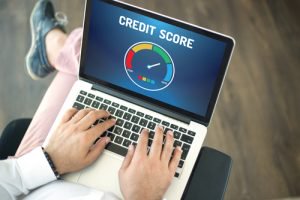 Credit Score Facelift
As the years go by, technology progresses. New computers and cellphones, more efficient ways of handling paperwork—but what about credit reporting? See what an industry source and concerned senator have to say about it.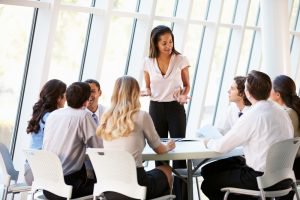 Celebrating the Female Leaders in Housing and Mortgage
This September, DS News' sister publication, MReport, will honor housing's top females in its Women of Impact list, which will be featured in a special Women in Housing issue. Read on to find out how to nominate a top female in your company.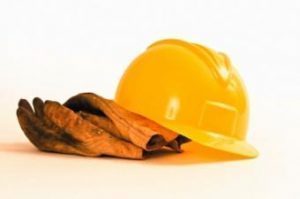 How Much Are We Spending on New Construction?
May brought changes to the standard trend in constructionspending. How long might this new trend continue? See how it varied, and how it fared compared to a month ago, and this time last year.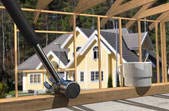 Five Tips for Your Home Renovations
If you are going to remodel your home please read this article. The process can be daunting, so make sure you do all your due diligence.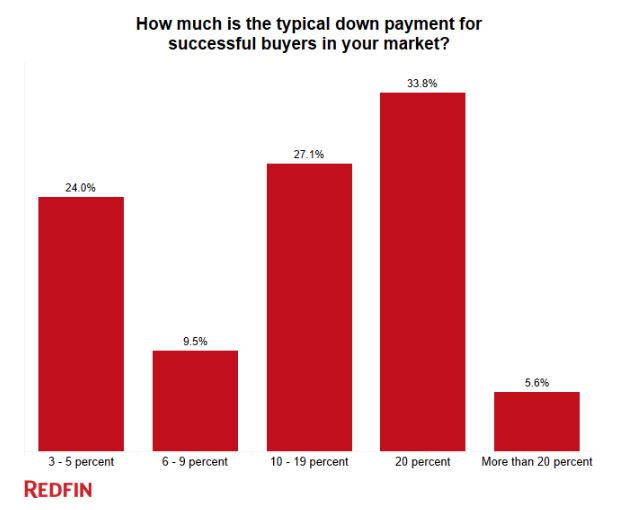 Challenges Easing for Millenials and First-Time Buyers
The down payment has tradtionally been cited as the most common obstacle to homeownership. But apparently, it may not be as big an obstacle as originally thought.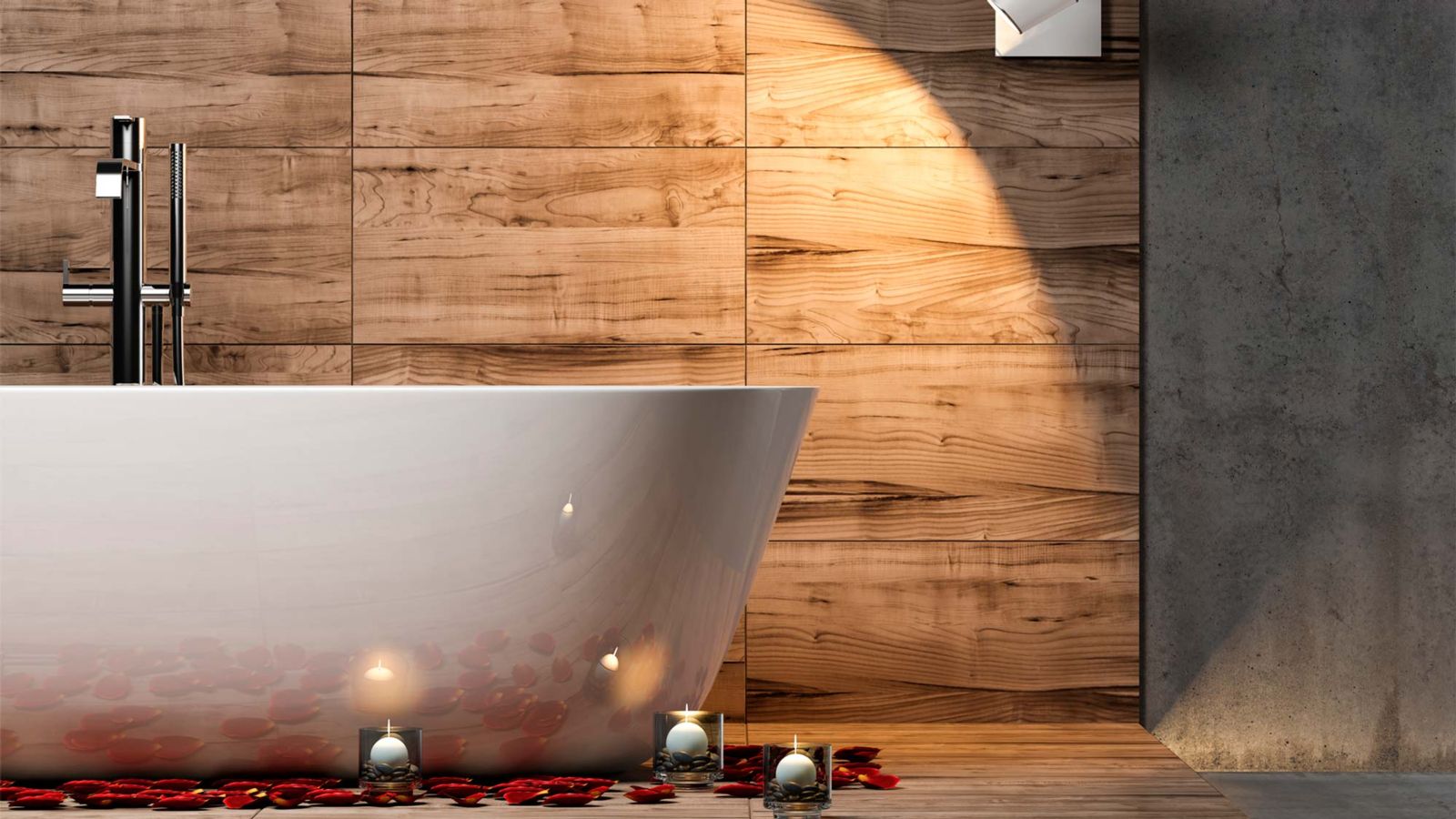 Cool New Tile Ideas for Your Kitchen, Bathroom, and Beyond
If your bathroom or kitchen is plastered in plain old tiles that don't rock your world, why not shake things up with an update? Look no further than these mind-blowing new tile ideas you can pull off in your own home. Wherever you put them, that area is bound to become the crown jewel of your house.





Please go "like us" on Facebook

Updated 1/16/2019